Festival season is an adventure, an attitude, a one-size-fits-all spirit. Whether you're going hard or going
nowhere, your girl gang always brings the party. Outfits are always extra, vibes are carefree.
YOU ARE THE HEADLINERS
this selfie queen is always instaready.
she knows her angles, works her curves
and doesn't care if there's a dress code...
...she's gonna dress it up anyway.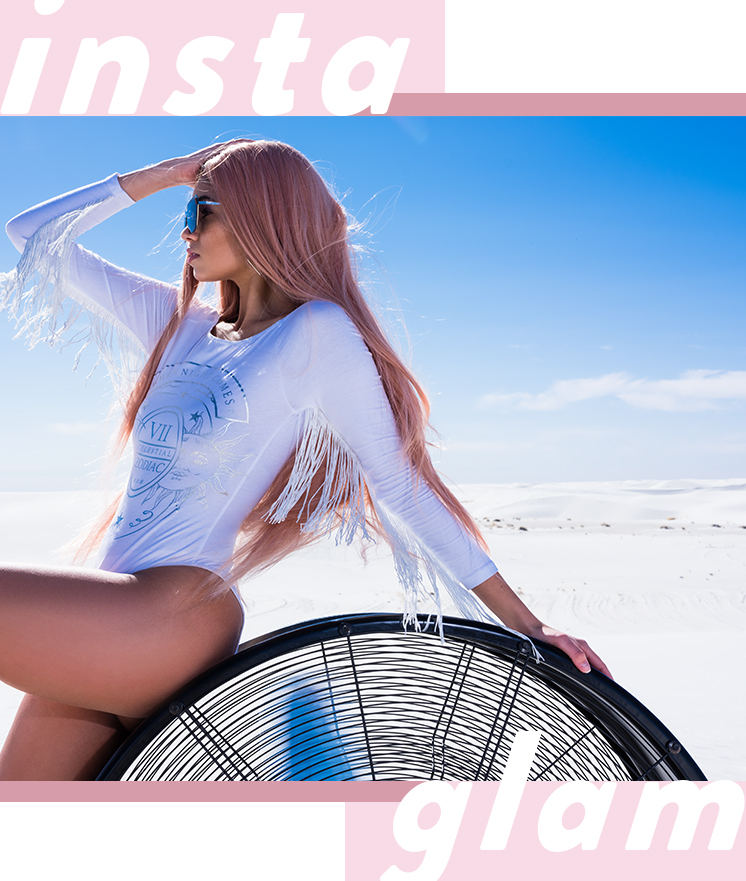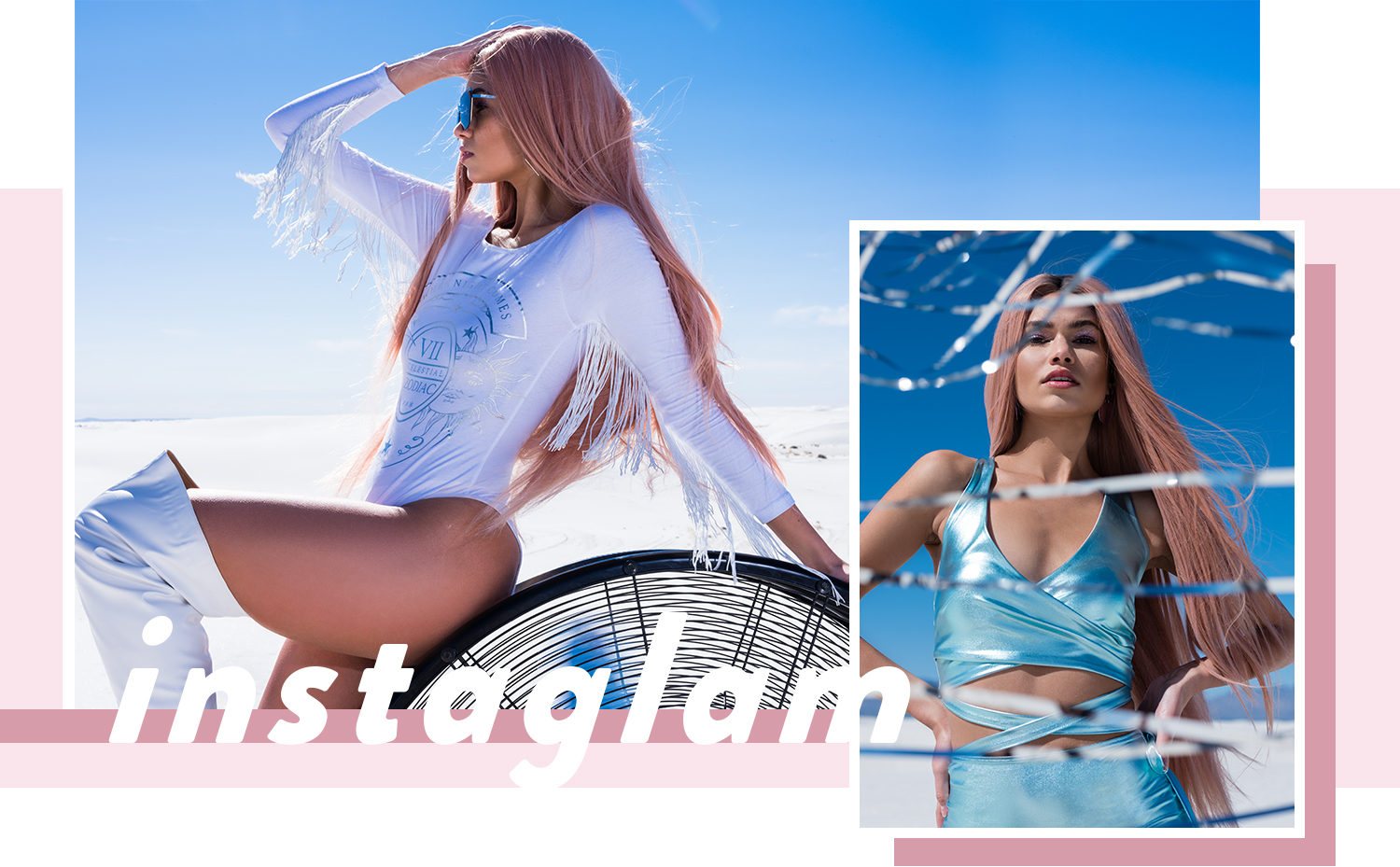 glitter and sequins at the ready.
her playful style matches
her good vibes personality.